What if there were takeaway cheats that you could make at home from your favourite restaurants?
Many of us across the UK consider a takeaway as a treat. While thousands of restaurants are continuing to stay afloat by delivering during the Coronavirus pandemic, we also have to keep an eye on our cash. So, if you have extra time on your hands, why not have a go at making some of these?
Mcdonald's Sausage And Egg Mcmuffin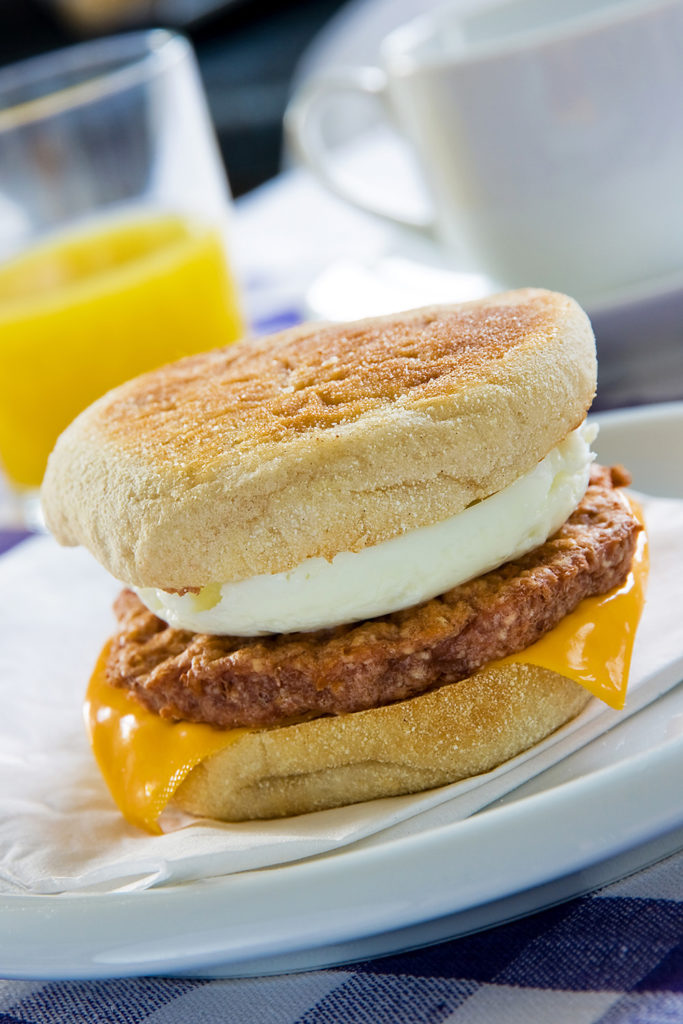 McDonald's have been true heroes in the fast-food world by releasing how to make their Sausage and Egg McMuffin from their breakfast menu. With just five main ingredients, you can 'have your breakfast and eat it'!
You'll need:
1 English muffin
75g sausage meat
Eggs
American cheese slice
Potato
(Salt and pepper to season, and you may find some sage in the sausage meat makes it taste more authentic!)
Halve the English muffin and toast until golden.
Mix the sausage meat, season and shape into balls, then flatten into patties.
Grill the patties for approximately 6 minutes each side.
Oil the inside of a baking ring and place in a pan with just enough water to cover the base. Bring to the boil and crack an egg into the ring. Cover the pan and cook for 2-3 minutes.
Place your cooked patty on the base of the muffin, then your egg and lastly the cheese slice.
For the hash brown, grate your potato, and blot excess moisture. Combine the mixture with an egg. Heat some oil in a pan and when hot, place spoonfuls of the mixture into the oil and flatten, cook on both sides until golden and crispy.
Greggs Steak Bake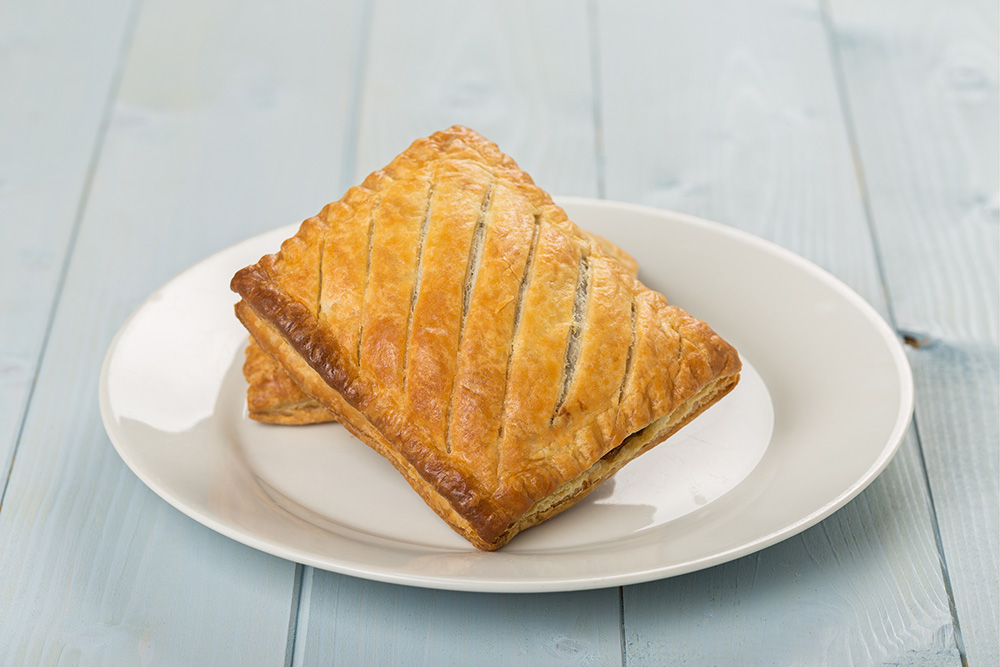 Not to be outdone, Greggs has released their recipe for the infamous 'steak bake' to the joy of thousands.
Not only have they released this one but there is the recipe for the sausage, bean and cheese melt too. Head over to their Facebook page or look for the tag #GreggsItYourself.
For the steak bake, you'll need:
Finely diced beef, seasoned
Beef stock
Cornflour mixed with (cold) water
Puff pastry
An egg
Fry off the beef pieces in a pan until cooked through and browned.
Pour on the beef stock and cornflour mix, which will thicken the mixture up. Leave it to reduce so that the thickness of the gravy is what you prefer.
Cut two pieces of pastry (180mm x 94mm if you're doing it properly!) and egg wash the edges.
Spoon the filling onto one and press the other over the top.
Press a fork around the edges to seal, cut six lines into the top and egg wash again.
Bake in the oven at 200c for 20 minutes, or until golden.
KFC Chicken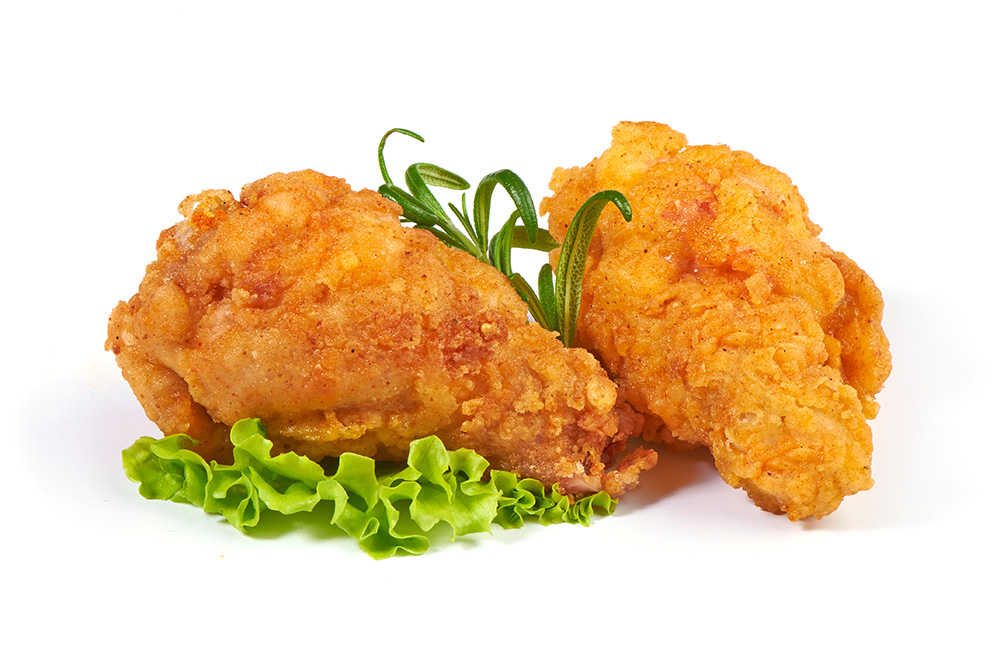 Dan Fell from Warwickshire, UK has been credited with cracking the 'original' KFC coating, famed to contain only 11 herbs and spices.
After spending 18 months trying to recreate the famous flavours, Dan took to Twitter to share it.
"You have to have a deep fryer and you need the right mix of the herbs and spices. Oil need needs to be 160-165C, no more no less. Chicken needs to be room temperature and you use egg white and milk as the wash (no yolk). Made it about 30 times"
For this recipe, you will need to have:
Chicken, room temperature
600g (5 cups) of plain flour
4 tbsp paprika
2 tbsp white pepper
2 tbsp garlic powder
1 tbsp ground ginger
1 tbsp mustard powder
⅓ tbsp salt
1 tbsp celery salt
1 tbsp black pepper
½ tbsp oregano
½ tbsp thyme
Egg whites and milk for the egg-wash
In a bowl, mix the flour and seasonings together. Then Dan uses three parts of this to one of self-raising flour.
Season the chicken in the dry mix at room temperature, then add to the egg white and milk egg-wash.
Recoat the chicken well in the seasoning again and place to one side.
Heat your oil to 162.5C for the perfect chicken! Fry the pieces for five to six minutes.
Keep the cooked pieces on one side, in a warm oven, and give them a final ninety-second fry before serving!
IKEA Swedish Meatballs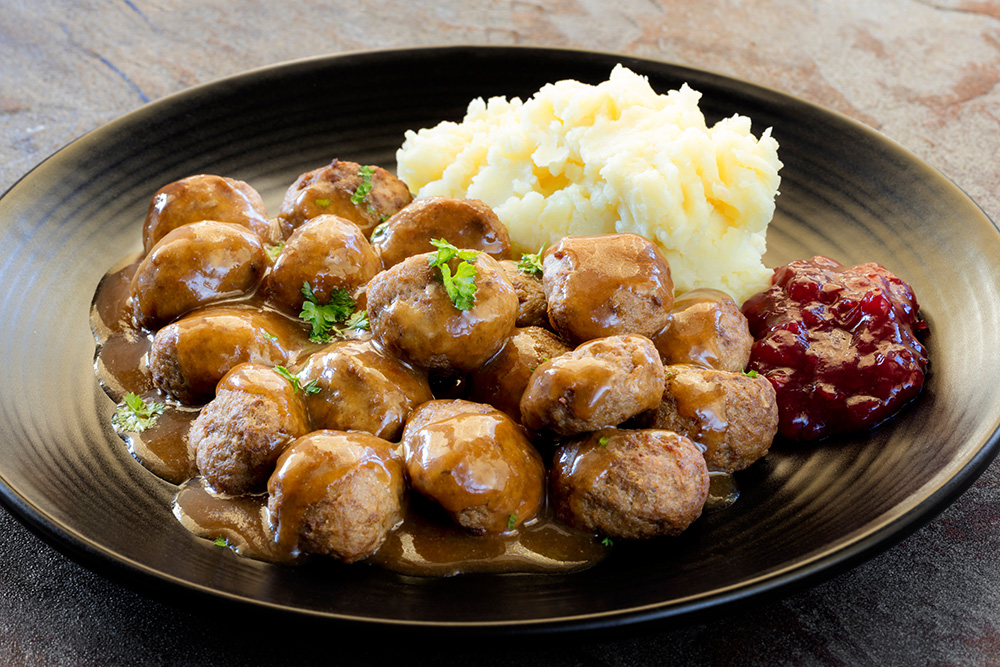 Another company to release a recipe for 'things to make you go hmmmm' is Ikea with their Swedish meatballs.
To make approximately 16-20 meatballs and their iconic sauce, you'll need-
Meatballs
500g minced beef
250g minced pork
1 egg
1 onion, finely chopped
100g breadcrumbs
1 crushed clove of garlic
5 tbsp whole milk
A good dose of salt and pepper
Sauce
A splash of olive oil
40g butter
40g plain flour
150ml vegetable stock]150ml beef stock
150ml double cream
2 tsp soy sauce
1 tsp Dijon mustard
Mix the beef and pork mince together in a bowl, and break up any lumps.
Add the onion, garlic, breadcrumbs and egg to the mi and continue to combine
Add the milk and season well.
Roll the mixture into small balls, place on a plate, cover and chill for 2 hours (The meatballs, that is, not you!)
Preheat your oven to 180C. While your oven is warming, heat the oil in a pan and add the meatballs and brown gently on all sides.
Transfer the meatballs to an ovenproof dish, cover and cook for 30 minutes.
For the sauce-
Melt the butter in a pan and then whisk in the flour, for 2 minutes or so, until smooth.
Add the beef and vegetable stock, keep stirring.
Next, add the double cream, soy sauce and mustard, stirring continuously.
Simmer until the sauce thickens.
Remove meatballs from the oven and drizzle the sauce over, and you're ready to serve!
Krispy Kreme Glazed Doughnuts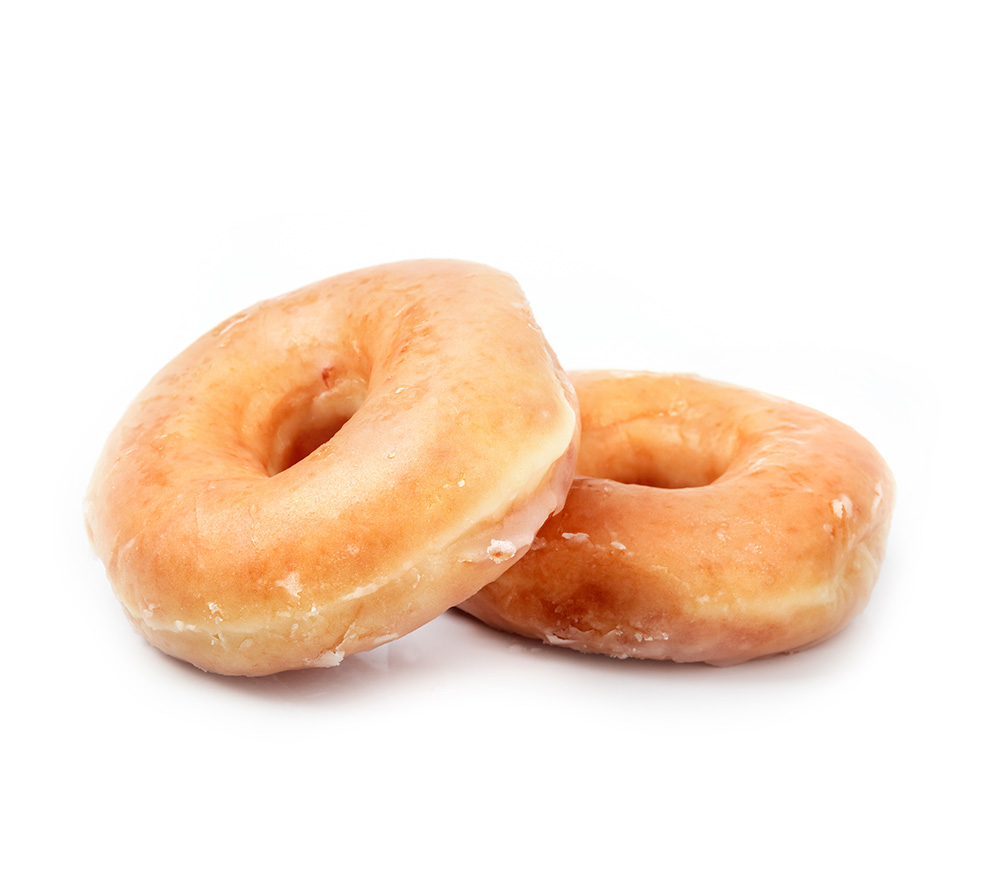 We can't leave dessert out, can we? If you have a sweet tooth, try this recipe for an authentic-tasting Krispy Kreme ring doughnut.
Rob Nixon, a chef from Perth, Australia, has created a TikTok video on how to recreate this classic.
Alongside a round cookie cutter, the ingredients you'll need are:
2 cups of milk
4 beaten eggs
¾ cup of white sugar
5 cups of self-raising flour
½ cup of soft butter
Tsp salt
½ tsp ground nutmeg
2 tsp dried yeast
Canola oil
3 cups of icing sugar
1 tsp vanilla essence
Add 1/2 a cup of softened butter, 1 tsp salt and 2 cups of milk to a jug and microwave for one minute.
To this mixture, add half a cup of white sugar, the 4 eggs, and half teaspoon of ground nutmeg and whisk well.
Transfer this mix to a large bowl, add the yeast and another quarter of a cup of white sugar and whisk again.
Add the flour, one cup at a time, mixing thoroughly as you do so. The dough should become thicker and sticky.
Leave it to rest for an hour.
Sprinkle flour onto a surface and begin to knead the dough for 2-3 minutes.
Shape the dough into individual pieces using your round cookie cutter and make a hole in the middle of each for the ring.
Once this is done, deep-fry in canola oil in a deep-fat fryer or deep frying pan for two minutes on each side and golden brown. Drain any surplus oil on paper towels.
To glaze, mix three cups of icing sugar with half a cup of water and add a teaspoon of vanilla essence. Mix until smooth.
Add this to both sides of your doughnut and allow to set for at least ten minutes.
Who said quarantine had to be boring…